About us
Our highly-qualified and reliable team, who skilfully combine their knowledge with practical experience and are actively involved in R&D activities, remain at the disposal of our customers throughout the implementation of the most challenging projects in the world. To date, our staff have provided technical assistance services on 5 continents. We also deliver products to 5 continents.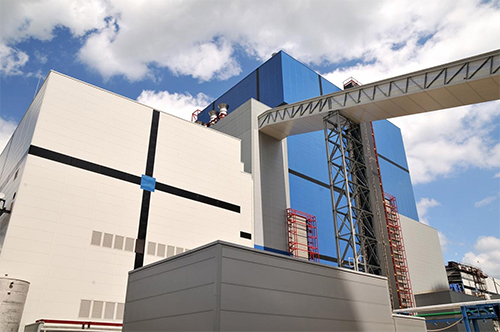 Manufacture, service and assembly of new facilities, as well as their commissioning are completed in accordance with the requirements of Polish (UDT, PN), European (EN), German (TRD) and American (ASME) supervisory bodies and standards (TÜV, Lloyd, DEKRA Bureau Veritas), as well as other guidelines (at the customer's request) based on our Integrated Quality Management System compliant with ISO 9001:2015; ISO 14001:2015; OHSAS 18001:2007; ISO/IEC 17025:2005.
Certificates available for download.
WE ARE LOOKING FORWARD TO WORKING TOGETHER!
Our history

Production capacity
Our production plant of area of nearly 100 thousand m2 holds production halls (of almost 12 thousand m2) equipped with machinery resources used for:
tight wall welding,
cold bending (with or without mandrel) and hot bending,
pipe and pipeline hot and cold bottling,
sheet coiling,
mechanised TIG, MIG/MAG and submerged-arc welding of pipelines, tanks, chambers and columns,
overlay welding
machining
heat treatment in the scope of heating, drying, tempering, solution heat treatment and stabilising.
Find out more about our capabilities and other services offered by the company from the presentations found in the DOWNLOADS tab.
Integrated Management System Policy
SHI FW Energia Fakop Sp. z o.o., a company which manufactures and restores boilers and pressure tanks, including design and assembly at the client's site, undertakes to comply with the requirements of and pursue constant improvements in the integrated quality management, environmental management and OHS management system in accordance with the standards: ISO 9001:2015, ISO 14001:2015 and OHSAS 18001:2007.

Ensuring a professional approach in all our actions.
Offering the most effective solutions which guarantee that the client's requirements will be met.
Supplying products of the expected quality and reliable and professional service.
Supporting the process approach and focusing on achieving process objectives.
Aiming to decrease the number of accidents at the workplace, occurrence of occupational diseases and near-misses and to monitor and eliminate identified potential threats in the work environment.
Increasing safety, work comfort and limiting environmental emissions by taking advantage of technological developments, workplace management solutions, knowledge held and professional experienced gathered.
Raising the staff's qualifications in the scope of OHS awareness, recognizing their role in the promotion of OHS and involving them in actions aimed at increasing occupational health, safety levels and environmental protection.
Reasonable management of natural resources, energy and materials used for production.
Limiting the amount of waste generated and managing waste responsibly by segregating waste and submitting it for recovery or disposal..
Ensuring compliance of our actions with applicable legislation, standards and other requirements concerning quality, occupational health and safety, as well as environmental protection.